About us
When it's time for the pizza party to end all pizza parties, stop on in to Hungry Mouth Pizza & Fish & Chips. We've got everything your posse wants, and a whole lot more!
Enjoy our super special pizza, Quattro Gusti pizza, Capricciosa pizza, and lots of other specialty pizzas along with your old favourites. Enjoy our family and group menu, which includes things like the family pack, pizza deals, and extra large fish baskets.
We're easy to find on Culcairn Drive in Frankston South. Stopping in is a real treat, but ordering your food online is really the way to go. It's fast and hassle-free, and you'll have your hot pizza in no time flat! Drop us an order today, and have a great meal tonight!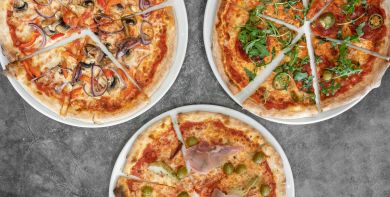 Reviews
Leonnie
"Pizzas delicious"
24/01/2020